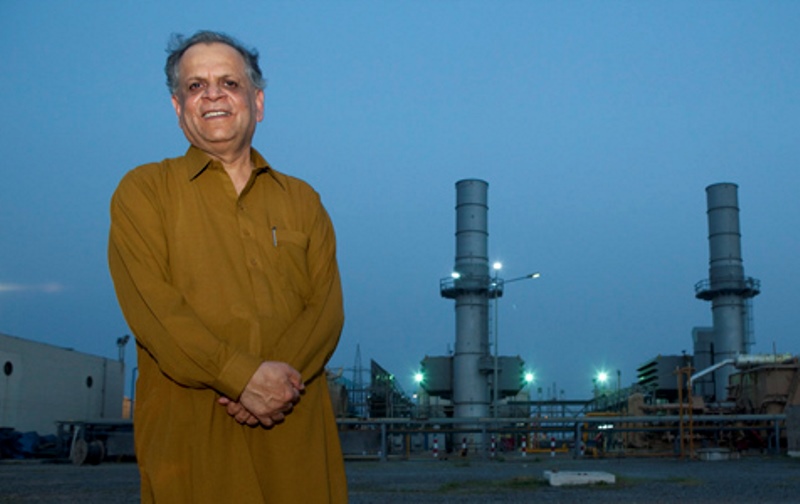 Iqbal Z Ahmed, the chairman of Associated Group, was arrested on Saturday by an accountability court in connection with a money laundering case.
Ahmed, who is also accused of involvement in the rental power projects scam, had sought an extension of his bail, which was denied by the court. The money laundering case stems from December 2013, when the authorities lodged a reference against Ahmed under the Money Laundering Act, implicating him in inflicting a whopping Rs 29 billion in losses to the national exchequer. The reference was approved by the then-chairman of the National Accountability Bureau (NAB).
The case alleges that Ahmed made illicit transactions worth billions of rupees from his companies in various countries, including the United Kingdom. He is said to have sent Rs 1.7 billion abroad to acquire foreign exchange for payments related to his companies and those of others. This marks Ahmed's second arrest since 2019. 
Who is Iqbal Z Ahmed? 
This publication has already covered in extensive detail the life, and history of Iqbal Z Ahmed — the man who earned the moniker of Pakistan's gas king.
Read more: How Iqbal Z Ahmed became the Gas King of Pakistan
Ahmed was born in 1946 to a police officer. He received his initial education at Aitchison College and later Government College in Lahore, where he obtained his Masters degree in economics. Following this, he embarked on his entrepreneurial odyssey by joining his father's business.
Their initial foray into commerce involved selling Lambretta scooters in Lahore, later diversifying into selling NEC televisions and importing IMT tractors from Yugoslavia. Their ambition led them to establish a tractor manufacturing plant in Pakistan, which was unfortunately nationalised by the Bhutto government.
1989 marked a significant pivot in Ahmed's career when he ventured into the liquefied petroleum gas (LPG) marketing business. Establishing Lub Gas and Mehran LPG, he later bid for setting up an LPG extraction plant in the Badin gas field in 2000. This initiative led to the birth of Jamshoro Joint Venture Ltd (JJVL), the flagship company of Associated Group. However, his allocations, pricing, and royalty payments of LPG were met with criticism and controversy.
Despite his success, Ahmed's career has been marred by scandals and controversies. Accusations of giving LPG marketing quotas to his friends, who were army generals, politicians and bureaucrats, and of running a cartel that kept LPG prices artificially high, have followed him. He was fined by the Competition Commission of Pakistan (CCP) in 2009, but he denied any wrongdoing and challenged the fine in court.
Ahmed's flagship company JJVL was struck down by the Supreme Court in 2013 for causing a loss of Rs 22 billion to the state-owned SSGC by paying lower royalty for extracting LPG from a gas field. Ahmed claimed that he followed the government policies and that the bidding process for setting up the plant was transparent and fair.
His company, Pakistan Power Resources, was one of the rental power plants (RPPs) that were declared illegal by the Supreme Court in 2012 for being awarded in a non-transparent manner and for causing a huge burden on the national exchequer. Ahmed alleged that the project was politicised and that there was no evidence of corruption or inefficiency.
Ahmed's entrepreneurial spirit didn't stop at the gas sector. He invested in setting up rental power plants and a liquefied natural gas (LNG) import terminal. His company, Gas Port, has also touted plans to import Pakistan's first private LNG cargo.
Read more: The gymnastics behind Pakistan's possible first private LNG cargo import 
Ahmed has partnered with international companies like Trafigura and BW Group for these projects. Beyond the energy sector, he owns the Pakistan edition of Newsweek and has plans to launch a news channel and a commercial airline service. He also operates a foundation that supports education, health, and community development projects and the arts. His son, Razi Ahmed, is the founder of the Lahore Literary Festival.