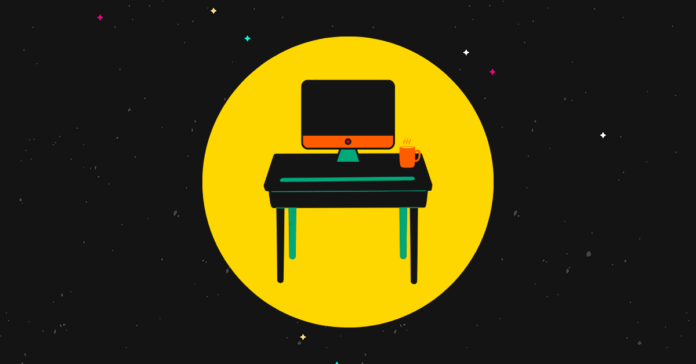 Have you ever wondered why WordPress powers almost half of all websites on the web?
What about free WordPress themes and WordPress plugins and why WordPress is a popular option to publish blog posts?
We'll talk about all of that and more in this post.
But first, very quickly, WordPress is a free, open-source content management system you can use to build almost any type of website you please.
It comes in two forms, WordPress.com and WordPress.org.
We'll be discussing why you should use WordPress.org in this post. WordPress.org is the self-hosted version of the software.
WordPress.com is an all-in-one solution that hosts your site for you. Self-hosted WordPress websites require you to obtain hosting on your own, but the software is more powerful all around.
Let's discuss why.
Why WordPress is the best option to use for websites and blogs
Primary reasons to use WordPress
1. It's free
While you'll need to purchase a hosting plan for your website, you'll never see a host charge extra for WordPress.
That's because WordPress itself is free.
It's a content management system (CMS) you, or more likely your host, install on your server without needing to purchase a license from or create an account for WordPress.org.
You can even download a copy of and install WordPress manually.
So, while you'll spend a bit of money on hosting and possibly premium WordPress themes and plugins (though, there are plenty of free options out there!), you can rest assured that WordPress itself will never come with a fee.
2. WordPress powers more than 40% of all websites
If you decide to use WordPress, you'll be among the 43.1% of websites on the web who use the CMS.
The next most widely used CMSs, Shopify, Wix and Squarespace, have market shares of 3.9%, 2.5% and 2.1% respectively.
We'll get into this more later, but using one of the most widely used CMSs on the web means you'll almost always have access to integrations for third-party tools you can use on or with your site, such as tools for web analytics, email marketing, forms and more.
It also means WordPress has more third-party developers, hosts, themes and plugins to choose from.
3. You can use WordPress to create any type of website
WordPress is a powerful blogging platform, but it's capable of a lot more than simply allowing you to publish a blog post here and there.
With WordPress, you can create membership sites where you charge a premium price, complete with multiple pricing tiers, in exchange for access to premium content.
You can build an online forum community or social network.
You can even use WordPress to create an online school that has interactive free and premium courses.
Best of all, you can use one of the most popular ecommerce plugins WooCommerce to build a professional online store.
4. WordPress is flexible and doesn't lock you in
WordPress is a content management system.
This means your content itself, that is, the words you publish to blog posts and pages, your images and your menus, stays the same even if you move your site to a different host or change your WordPress theme.
This makes WordPress a lot more flexible than all-in-one solutions like Wix and Squarespace.
If you find your current web host to be too slow, you can migrate your entire site to a new host.
If you want to revamp your site's design, you can change your theme without losing all of your content.
If you're unhappy with your current all-in-one solution, on the other hand, your only option is to completely rebuild your site from scratch on another platform.
To be fair, some platforms allow you to import content from other platforms, but for the most part, you'll be figuring out how to recreate everything on your new platform manually.
5. WordPress is easy to learn
One positive thing about WordPress being as popular as it is the simple fact that you'll never run out of WordPress tutorials that show you how to use it and show you easier ways of doing things.
This makes the platform one of the easiest to learn.
It's also incredibly intuitive, and the development team behind the CMS are always cooking up new ways to make WordPress one of the easiest platforms to use.
6. It's great for SEO
WordPress helps improve your site's overall search engine optimization in a few different ways, starting with the way it automatically makes your site visible to search engines by including code that allows it to be indexed.
You can even disable this feature if you don't want your site to appear in search results.
It also lets you create SEO-friendly permalinks right out of the box.
The code that makes up the CMS is also lightweight, which means it won't have a negative impact on your site's overall performance.
You can also install SEO plugins like SEOPress that allow you to create SEO-friendly titles and descriptions for posts and pages without needing to write the code yourself.
WordPress even has plenty of performance plugins and highly-optimized, mobile-ready themes to choose from.
Lastly, search engines love WordPress. It's well structured, which makes it easier for search engine bots to crawl WordPress-powered pages.
7. WordPress is secure
WordPress core, meaning the WordPress software itself, is stable and secure and always receives updates to implement new security measures.
Plus, there's a lot you can do to further secure WordPress sites.
If you don't want to manage your own updates, you can implement auto updates or have your host do it for you.
Some WordPress hosts, especially managed WordPress hosts, handle security for you by implementing malware scanning, CDNs and firewalls.
If you want to take security into your own hands, you even have access to several security plugins as a WordPress user.
8. WordPress is stable and has a strong community
WordPress was founded in 2003 and still powers over 40% of all websites in the world today.
For comparison's sake, one of the 90s/early 2000s' most widely used web hosting services GeoCities shut down its servers in 2009, which subsequently took millions of the internet's first web pages offline.
WordPress.org isn't a host, but the websites that use it would certainly be in trouble if WordPress decided to shut down.
Fortunately, not only does WordPress receive numerous major and minor updates from its development team, the community that uses the software is stable and active.
9. WordPress has a huge ecommerce market share
According to BuiltWith's statistics, WooCommerce, the most popular ecommerce plugin available for WordPress, is used by 24% of the top 1 million ecommerce websites in the world.
24% use Shopify or Shopify Plus while 7% use Magento.
With the WooCommerce plugin, you can create products with different prices and attributes, define shipping charges, accept online orders, and more.
10. WordPress has a huge selection of themes and plugins
The WordPress community has created thousands of free and premium WordPress themes and plugins.
Some are maintained by WordPress themselves, but the majority are made by third-party developers.
WordPress is constantly evolving, but free and premium plugins and themes are what truly make this CMS more powerful than other options.
Having thousands of themes to pick from gives you plenty of different ways to go about building a WordPress site. You'll also have access to plenty of design choices.
Meanwhile, having plenty of free and premium plugins at your disposal gives you the power to create any type of website you want without needing to write the code yourself.
Best of all, there are plenty of free themes and free plugins that are useful and functional but don't come with a premium price.
11. WordPress is well supported
We touched base on this earlier, but it's important enough to have its own dedicated section.
Because WordPress is so popular, it's well supported by third-party apps. This means you'll likely find WordPress integrations for almost any tool you want to use on your website.
Even apps that aren't dedicated WordPress plugins offer some sort of integration with the CMS, well beyond a snippet of code to paste into a web page.
Your options for third-party apps are severely limited with other platforms.
12. Managed WordPress hosting
Because WordPress is an open-source software you can download, it can be installed on any server that has every technology WordPress requires.
This means there's a long list of hosts you can use WordPress with. Some even offer to manage your WordPress installation for you.
They're called managed WordPress hosts.
Not only do they allow you to purchase private server space that already has WordPress installed, they also handle other key aspects of WordPress hosting for you.
These aspects include security, caching, server maintenance, CDN integrations or functionalities, and auto updates for WordPress itself as well as your themes and plugins.
WordPress used to be a fairly technical approach to web building, but managed hosts have done a lot to reduce the more complex elements of building websites with WordPress.
13. More choices in web hosting
There's another reason why WordPress being as flexible as it is with hosting is a positive thing for WordPress users.
Having a long, long list of hosts to choose from lets you opt for a host that makes sense for your needs and budget.
More importantly, it gives you the opportunity to scale your website without actually having to rebuild it.
All you need to do is export and migrate it over to a new, more powerful server if your current one isn't sustaining your current traffic load.
Many of WordPress' most popular competitors offer their own hosting, so there winds up being no variety in this regard.
Additional benefits of using WordPress
14. You have more control over the performance of your site
If a site on platforms like Wix or Squarespace performs badly, there's not much that can be done. That's because these platforms are designed to give you little control over your site.
WordPress is different.
With WordPress, its flexibility gives you lots of different options when it comes to improving your site's performance.
Along with finding a better host, you can find a better theme, install a caching plugin, install a plugin that offers file optimization, implement a CDN, lazy load your images, compress your images and more.
There are even plugins that offer all of these features, such as NitroPack or WP Rocket.
There are also hosts that handle a lot of performance aspects for you.
15. You have more control over your site's design
A lot of platforms let you change your site's design with different templates and by giving you more color and font options, but there aren't many platforms that give you as much control over your site's design as WordPress does.
This goes beyond having thousands of themes to choose from.
For starters, you have the WordPress customizer.
This is a frontend editor of sorts that lets you change things like colors, fonts, your logo and more in a few simple clicks.
Note: This screenshot is showcasing what the Customizer looks like with the Astra theme.
The rest is dependent on the themes and plugins you choose.
There are theme-building themes and plugins like Kadence, Elementor, Thrive Theme Builder, GeneratePress and Divi give you the ability to customize every aspect of your theme, including your header, footer, blog layout, 404 page and more.
Lastly, there are page builder plugins like Elementor, Beaver Builder and Thrive Architect that let you design your own landing pages from the ground up or import premade templates.
16. WordPress has more options for creating an engaging website
An optimized website is one that earns engagements…whether that's in the form of online purchases, survey completions, email opt-ins, etc.
Because not every third-party app out there integrates with less popular platforms, you'll find you're not able to use those apps easily if you decide to use a platform other than WordPress.
This is another reason why WordPress is the best option for building websites. It gives you plenty of ways to get your audience to engage and multiple options for doing so.
You can add any type of opt-in form to your site as you want, host surveys and quizzes, launch giveaways, accept online orders, teach online courses, and more.
Best of all, there are plugins that let you add most of these features to your website quite easily.
17. You don't need a developer
This is a reason to use a CMS in general.
A decent custom-made site built by a good developer can easily cost you a four to five-digit price.
With a CMS like WordPress, you can build your own website without the need of a developer or the ability to code.
You'll build it through drag-and-drop, point-and-click actions instead.
Many WordPress themes even have "premade templates" these days, which are fully-designed pages you can import into your site.
18. At the same time, there are plenty of dedicated WordPress developers
While you don't necessarily need one, a developer can be nice to have if you have the budget for it.
They'll design a custom theme for you, and many even prefer to add key functionalities to your site by building custom-made plugins.
This is probably the most flexible way to build a WordPress site, but unfortunately, it's also more expensive.
19. The WordPress dashboard is the same for every website
One good thing about a CMS like WordPress is that as you become more and more familiar with the dashboard on the backend of the site, you won't have to relearn it if you decide to build another WordPress site.
That's because all WordPress sites use the same dashboard.
Themes and plugins will add additional menu options, but for the most part, the dashboard will always be familiar no matter what site you're working on.
This also makes the dashboard easier to learn from tutorials.
19. WordPress' category system makes for a more structured blog
The WordPress taxonomy system is part of what makes this CMS such a powerful blogging platform.
WordPress categories and tags are an underutilized part of WordPress that can really do a lot to help you structure your content and stay within a specific niche.
You can organize blog posts into a hierarchy of categories: parent categories, child categories, grandchild categories, etc.
You can also assign tags to blog posts to represent common topics that aren't important enough to be categories.
Categories and tags are mostly for your own internal organization of blog content, but you can also use them in menus on the frontend to give your audience more ways to look for blog content on your site.
20. WordPress is always evolving
Although changes within WordPress have been a divisive topic within the community, you can always expect the team behind the CMS as well as the third-party development community that supports it to adapt to new web design standards.
WordPress proved this when it implemented the block editor into WordPress core, and they'll continue to evolve as time goes on.
This means you can trust that the WordPress software itself is unlikely to suffer the same fate as non-adaptive software like GeoCities.
Final thoughts
There are many reasons to use WordPress, but it all boils down to one primary reason: WordPress is a powerful CMS that can be used to build any type of website in almost any way you like.
You have more freedom over every aspect of a WordPress site, meaning you have more control over it.
If you're deciding whether or not to use WordPress, just remember that WordPress doesn't lock your site in.
It's a software that can be installed on any server, so you can move from host to host at will without having to completely redesign your website from scratch.
WordPress sites are faster and scalable as a result.
---
Disclosure: Our content is reader-supported. If you click on certain links we may make a commission.