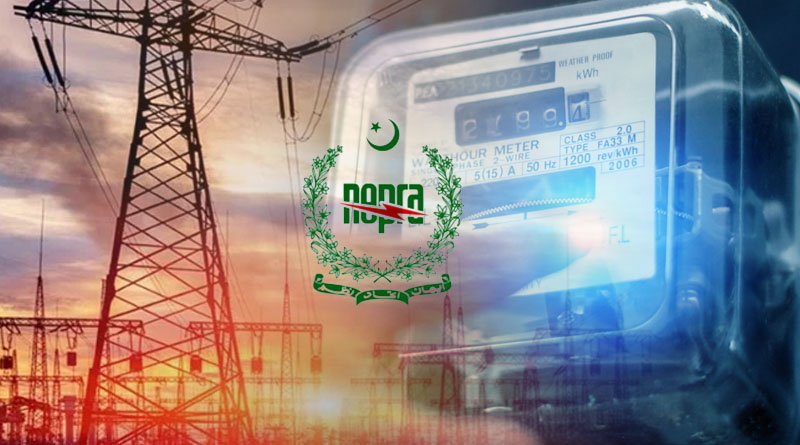 Power consumers are likely to face further economic burden as The National Electric Power Regulatory Authority (NEPRA) has indicated the possibility of allowing Power Distribution Companies (DISCOs), including K-Electric, to collect an additional Rs1.25/unit under quarterly tariff adjustment from consumers in their utility bills for December 2023, January, and February 2024.
During a public hearing held on Tuesday to address the petition submitted by power companies seeking approval to transfer Rs22.92 billion to power consumers, NEPRA considered the first quarterly adjustments for the fiscal year 2023-24, covering the period from July to September.
NEPRA Chairman Waseem Mukhtar presided over the proceedings, with the authority's members in attendance. The regulatory authority stated that a reduction in inflation, a strengthened rupee against the dollar, and lower crude oil prices would not lead to a decrease in tariffs. Instead, adjustments would be made through regular quarterly and monthly reviews.
Both the federal government and NEPRA recently raised the base tariff, citing high inflation, oil prices, and exchange rates as reasons. However, they now indicate that the tariff change tends to be for June 2024.
Regarding the reported demand from the International Monetary Fund (IMF) to further increase power tariffs, NEPRA members clarified that they had not received any petition from the government and, as a result, could not offer a comment on the matter.
While NEPRA has not issued a definitive decision, a potential increase of Rs1.25 per unit was discussed based on the analysis of data provided by the companies, as mentioned by a senior official during the hearing. The authority is expected to announce its final decision in the coming days.
If approved, the positive adjustment will apply to all Discos and K-Electric customers, excluding lifeline customers, based on recent federal government guidelines. The decision under the Quarterly Tariff Adjustment (QTA) for Discos will automatically apply to K-Electric with the same amount and timeframe.
Representing the Discos, the Central Power Purchasing Agency (CPPA) highlighted various factors, including capacity charges, variable operation and maintenance (O&M) costs, additional recovery on incremental sales, use of system charges, market operator fees, and Fuel Cost Adjustment (FCA) impact on transfer and distribution (T&D) losses for the quarter.
Out of the total additional amount of Rs22.92 billion, Discos sought permission to collect Rs12.96 billion from clients as capacity charges. This amount will be allocated to independent power producers (IPPs) to cover the cost of electricity that Discos did not inject into the national demand due to system constraints or low electricity requirements.
Consumers will also be required to pay Rs4.28 billion as variable O&M costs, Rs6.42 billion for T&D losses on monthly FCA, and Rs10.3 billion for use of system charges and market operator fees.
Based on NEPRA's decision on November 3, 2021, regarding the federal government's motion for the winter incentive package, "No quarterly adjustments would be applicable on incremental consumption" for Discos and K-Electric.
The impact of incremental units for the quarter is calculated at a negative Rs11.047 billion, representing the cost of units purchased for industrial incremental sales.
Data shared with NEPRA indicates that various Discos demanded recoveries, with IESCO seeking Rs5.542 billion, Lesco Rs10.305 billion, Fesco Rs4.754 billion, Pesco Rs2.096 billion, Tesco Rs1.195 billion, Hesco Rs1.056 billion, and Sepco Rs926 million. Mepco and Qesco have shown savings of Rs728 million and Rs2.625 billion, respectively. The inefficiencies, power losses, and theft in Discos' systems will be recovered from consumers in the form of these recoveries.