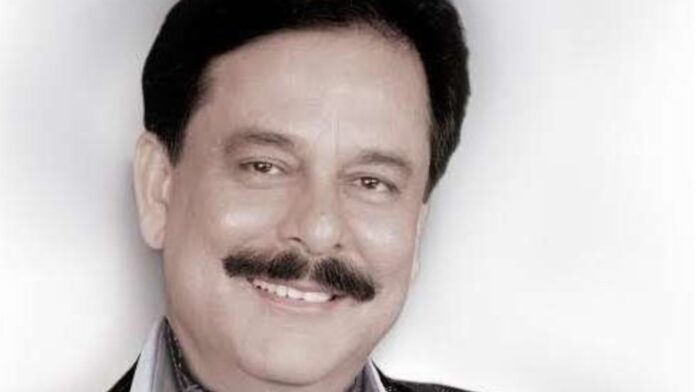 Subrata Roy, chair of Sahara India Pariwar, a former major player in the Indian media space, died on Nov. 14 in Mumbai. He was 75. Roy was known within the group by the honorific Saharasri.
"Saharasri-ji an inspirational leader and visionary, passed away on 14th November 2023 at 10.30 pm due to cardiorespiratory arrest following an extended battle with complications arising from metastatic malignancy, hypertension, and diabetes. He was admitted to Kokilaben Dhirubhai Ambani Hospital & Medical Research Institute (KDAH) on 12th November, 2023 following a decline in health," said a statement sent to Variety by Sahara India Pariwar.
The Sahara India Pariwar, which operates in the financial services, construction, real estate, sports, manufacturing, hospitality and life insurance sectors, amongst others, currently has a net worth of $31 billion, according to information published by the group.
In its pomp, Sahara's media arm Sahara One Media and Entertainment operated three Hindi-language channels – movie channel Filmy, general entertainment channel Sahara One, and Firangi which showed international programming dubbed into Hindi. Sahara Movie Studios had been active in the Bollywood space, co-producing hits like "Sarkar," "Wanted" and "Page 3." In addition, the group operated flourishing distribution business Sahara One Motion Pictures. The group also owned newspapers and magazines in the Urdu, Hindi and English languages.
In 2010, Sahara was in negotiations to acquire MGM, but a deal did not go through. The group also owned Pune Warriors India, Sahara's franchise in cricket's lucrative Indian Premier League. However, the media empire began to unravel. Sahara One used to broadcast free to air in the U.K., but ceased in 2013 due to a lack of viewership. The same year, the Indian cricket board terminated Pune Warriors India after a disagreement over the annual franchise fee. The Sahara group was also a long time sponsor of India's national cricket team, but lost the rights to the Star India group in 2013. The group currently backs the Awadhe Warriors team in the Indian Badminton League and the Uttar Pradesh Wizards in the Hockey India League.
In 2014, the ailing Sahara One asked several senior executives to resign. And, the Indian Supreme Court ordered Roy's arrest over Sahara's involvement in raising $3.8 billion via illegal bonds. Roy spent time in jail and a lengthly legal battle ensued. He was eventually released on parole.
Roy is survived by his wife Swapna Roy and sons Sushanto Roy and Seemanto Roy.