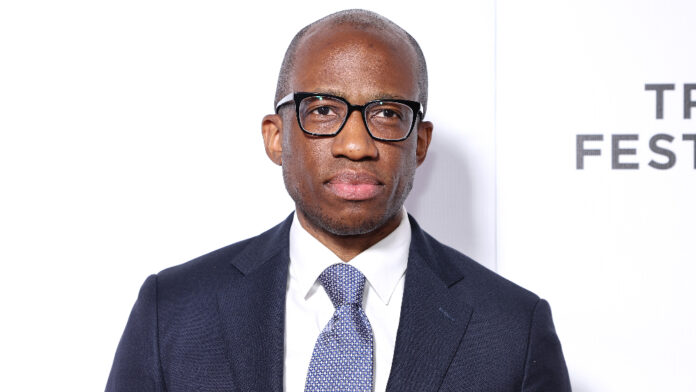 Thomas "Eromose" Ikimi, director of the Tribeca Film Festival player "88," has been tapped to write a new drama about a fierce wildlife preservationist and activist.
Eromose will write the screenplay for "Manaka," a story inspired by the organization Saving the Wild and its founder Jamie Joseph. The Zimbabwean-born South African founded the charitable foundation to help protect rhinos from poaching, as well as to tell authentic stories about frontline workers protecting the species from going extinct. 
Robbie and LuckyChap partners Tom Ackerley and Josey McNamara will produce alongside Anthony Mastromauro for IM Entertainment and Charles Randolph. Brad Feinstein is also producing and financing through his Romulus Entertainment banner, alongside his development partner Christina Weiss Lurie of Fourth & Twenty Eight.
"It's an honor to be working on a project of such importance to Africa. The complex rhino poaching crisis exposes wider ramifications, not only for South Africa, but for the entire continent. The issue is far deeper than a quest for rhino horn," said Eromose. "I'm excited to create this visceral action thriller that will finally bring this most urgent human crisis to the mainstream."
Eromose is Esan — a tribe of the Edo people from the Benin Kingdom in modern day Nigeria. He spent his childhood in Nigeria and England before studying at New York's Columbia University. His first feature, "Legacy," premiered at Tribeca in 2010. "88" was released through Samuel Goldwyn Films in March.
Eromose is represented by United Agents in the UK, and Jeff Finkelstein and Tom Greenberg of Del Shaw Moonves Tanaka Finkelstein Lezcano Bobb & Dang. LuckyChap is represented by CAA, Entertainment 360, Narrative and attorney Jeff Bernstein, Mastromauro is represented by Linda Lichter of Lichter, Grossman, Nichols, Adler & Feldman, and Romulus by Larry Weinberg.